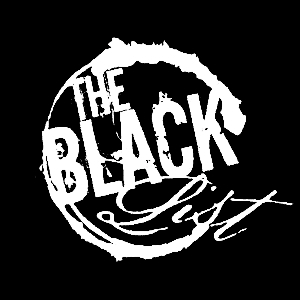 NEW! 2014-2015

TRAVELER $35.00
Blacklist events only!
Available at LIVE shows
listed as a Blacklist Event
Must be purchased at the venue
Includes one (1) admission PLUS
An advance autographed CD
Your name listed in the album liner credits

SIDEKICK $50.00
Premium
An advance autographed CD
Your name listed in the album liner credits
LTD Pass to The Blacklist Taproom

DEVOTEE $100.00
Premium
An advance autographed CD
Your name listed in the album liner credits
Choice digital album download code
LTD Pass to The Blacklist Taproom

LEVELER $250.00
Premium
An advance autographed CD
Your name listed in the album liner credits
Choice (3) digital album download codes
All Access Pass to The Blacklist Taproom

PATRON $500.00
Premium
An advance autographed CD
Your name listed in the album liner credits
Choice digital album download code
All Access Pass to The Blacklist Taproom
Hand written lyrics to your favorite Jeff Black Song

SPONSOR $1,000.00
Premium
An advance autographed CD
Your name listed in the album liner credits
Choice digital album download code
All Access Pass to The Blacklist Taproom
By request, an exclusive guitar/piano/vocal recording of your favorite Jeff Black song on a personalized CD

MUSE $2,500.00
Premium
An advance autographed CD
Your name listed in the album liner credits
Choice digital album download code
All Access Pass to The Blacklist Taproom
Jeff Black LIVE! acoustic concert in your home
some scheduling restrictions may apply
Your Name +1 on the guest list for life! Really!

ANGEL $5,000.00
Premium
An advance autographed CD
Your name listed in the album liner credits
Choice digital album download code
All Access Pass to The Blacklist Taproom
Anything you want from this list short of a Super Nova
plus more good karma than you can shake a stick at

SUPER NOVA $10,000.00
Premium
An advance autographed CD
Your name listed in the album liner credits
Choice digital album download code
All Access Pass to The Blacklist Taproom
Anything you want from this list, PLUS the clear
title and the keys to Jeff's 1983 Dodge D150 Ram pickup with 147k on the odometer. Includes new fuel pump (installed), A hardly noticeable gas leak,
>UPDATE: GAS LEAK FIXED!
New (salvage yard) tank installed!
Plus - new set of wiper blades and spare key.






Get yourself Blacklisted






Limited Edition Blacklist Pendant

Handcrafted pewter pendant by Allison Craft designs. Only 6 of these on the planet. For a limited time become a Producer and your contribution to the arts will be immortalized through this beautiful handcrafted pewter pendant art delivered in earth burlap.

PRODUCER $333
Premium
An advance autographed copy of the new CD
Your name listed in the album liner credits
Choice digital album download code
All Access Pass to The Blacklist Taproom
Handcrafted Blacklist pewter pendant art
created by Allison Craft designs





Please visit Allison Craft Design HERE

Premium levels and Blacklist purchase
online will include shipping surcharge.
International shipping rates apply.


We do not advocate 3rd party crowd sourcing.
The only fees are bank processing via Paypal.
All contributions go toward recording, mixing,
mastering, design, manufacturing, and delivery.
No corporate fundraising engines or
soliciting 3rd party mailing lists.


The times have changed.
Getting Blacklisted now is a very good thing<>






The Blacklist Alumni


Plow Through The Mystic

Richard Allen Paul & Priscilla Arnold Annie Bell Gerry & Lora Black Margaret Black Gayle Bilsland Geoffrey Bohling James Bouldin Tim & Lori Blixt d & Sue Bzomowski Keith Collins ue Trobee Collyer Robert Cunningham Vincent DiCianni Issac deVyver Dale Dueland Carolyn Embry Chris Egan Mariah Everett Thomas & Marti Franti Karen & Clay Garner Victoria Grundy Janice Hill Susan & Scott Hicks John Hill Ed Iwanski Kyle, MaryBeth & Levi Jackson Bobbo Jetmondson Orada Jusatayanond Francis Klonowski Robbie, Cannon & Kevin Krans Andrew MacPhail Diane Mead David Brummitt & Bobby Morgan Judith Morris Troy Newport Ellen Numis Tor Olson Dustin Overbeek Tim & Bev Rehm Kevin & Shari-Vice Scherer Matt & Shelly Sehnert & the Bieroc Cafe Todd, Jenny, Sam & Emily Stone Casey Shockley Matthew Steady Chad Tedesko Charlie Ward Arthur Wood Katherine Yuhas



B-Sides And Confessions, Vol. 2

Tim and Nancy Anderson Paul & Priscilla Arnold Annie Bell Larry Black Geoffrey Bohling Ed & Sue Bzomowski Sue Trobee Collyer Robert Cunningham Kerry DeLisle Vin DiCianni Carolyn Embry Victoria Grundy Ed Iwanski Kyle, MaryBeth, Levi & Hallelujah Jackson Mark Jensen Jimbo & Susan Lattimore Andrew, Sherri, and Linnea MacPhail Thomas Malone Susan Miller Carole Nemec Sam Parrotto Sylvia Rusche Matt Steady Todd, Jenny, Emily and Sam Stone Chad & Diana Tedesko Jeff & Jill Womble



Folklore

Aaron Jones Allison Craft & Scott Henderson Andrew MacPhail Armin Hohmann Becky Riley Bill & Gail Woltkamp Brandon Curtis & Chelsea Kelsey Bryan & Deborah LeMoine Carlie Hobbs Carol Nemec Carolyn Embry Chad Tedesko Charles Slusher Charles Ward Cherise Sedlock Cheryl Surls Chris Wilson Pam Adamson Christopher & Nicci Greeley Craig VanGorp Dave & June Holle David Lotz David Meyer David Ohe Dawn Maxwell Denise Caffey Derrick Barnes Diane Mead Diane Wolf Don Hobbs Donita Downing Duane Franzen Ed Iwanski Ed McPheeters Ed & Sue Bzomowski Francis Klonowski Gayle Kohler Jeff Koontz Jeff & Connie Webb Jill Foster Jill & Jeff Womble Joe VanZant John Jessup John & Terri Johnson Judy Harness Julie & Ted Graves Karen Teeter Katie Russell Kelsey Brandon Kevin & Terri Barnes Kurt Randolph Kyle & MaryBeth Levi & Halle Jackson Larry & Barb McGinnis Larry & Suzanne Pickard Lee Dedmon Leslie Karnahan Liz Tondreau Lora & Gerry Black Luther Byrd Mark Lynam Mary Murphy Matt Byrd Matt Steady Matthew Caffey Michael Gibbons Michael Wolfe Moira Mulhern and Matthew Stevens Maxwell Stevens Mona Hobbs Pam Adamson & Chris Wilson Pamela Smith Pat Slusher Paul & Priscilla Arnold Rachel Black Rob Williams Robert Cunningham Sara Black Shellee & Tony Masnado Shelley Yager Sigi Nagys Susan & Scott Hicks Suzanne Wells Thomas & Marti Franti Tim & Bev Rehm



©2003-2014 Jeff Black | Lotos Nile Music | FAQ